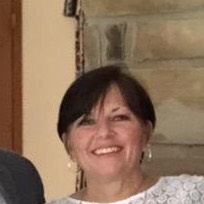 Lisa
Catlett-Goins
Licensed Financial Assistant
Lisa Catlett-Goins is a licensed investment professional located in the Halls Community of Knoxville, TN in Knox County where she has lived her entire life. 
Lisa has been married for over 35 years to Danny Goins, Technology Coordinator for Clinton City Schools.  They are proud parents of Eric, born June 29, 1991 and Grant, born July 5, 1998.  Lisa holds a B.S. in Business Administration, Economics from the University of Tennessee-Knoxville.  She is a member of Fountain City Church and the Halls Crossroads Women's League and the National Association of Retired Federal Employees.
Lisa took advantage of the Voluntary Early Retirement from the United States Postal Service, after establishing a successful 25-year career, and pursued a long-time passion in becoming a Financial/Investment Advisor.  The majority of Lisa's career was spent in the financial arena of the Service where she functioned as Field Financial Specialist, Financial Testing Compliance Analyst, Internal Control Analyst and briefly as Postmaster of Heiskell, TN.  During her career with the USPS, Lisa was awarded the Special Achievement Award twice in 2010, (Headquarters and Southeast Area Finance) and 2006, the Far Exceeds Merit Award /Letter of Appreciation Awards in 2001 and 2002, and she earned two Outstanding Postmaster Merit Awards.